Ibisazi Designers Nyabyo Elucidate the Evolving Fashion Industry in Rwanda
By Joan Mbabazi
Frederic Niyongabo and Emmanuel Ndiratuma are the brains behind Ibisazi Designers Nyabyo, a Rwandan fashion brand they created in 2018 to unveil their artistic talents and inspire other young talented people to join them.
With time, the group grew to eight members, each versed in an array of arts: painting, fashion, poetry, music, etc.
Not long ago, IDN cooperated with Cedric Mizero, a multidisciplinary Rwandan artist, to help design the costumes of
Neptune Frost
.
The designers were given the movie script ahead of time to understand the specific outfits that would best fit the movie. It took them three months to put everything together, research, compare ideas and bring them all to life in an inventive way.
Among other unique apparel that IDN created for the movie were bags made out of yellow plastic jerrycans. With sewing needles and threads, they cut those jerrycans into rectangular pieces. Then they added zippers with the help of super glue and epoxy glue. The bags' handles were made using an African print known locally as Kitenge. The fashionistas were mesmerised by the outcome.
Neptune Frost
portrays poverty, the role of technology and its detrimental
effects on people living in today's world. This is what empowered them to work independently, express themselves freely and remember to hold their heads high, the artists say.
A Brief History about Ibisazi Designers Nyabyo
The designers started the group without a name. However, some Rwandans deemed them 'weird' for recycling strange materials for fashion and nicknamed the group 'Ibisazi', which loosely translates to 'mentally disturbed'. They decided to take on the name.
The backlash and nicknames didn't dishearten them or hinder them from keeping active. Instead, they kept learning new things, pushing and believing in themselves despite any negativity.
The group embarked on a journey to make a difference, and although they are not yet where they want to be, they've come a long way.
Niyongabo and Ndiratuma create amazing things from simple materials like wood, bricks, reeds, plastics, metals, etc. For the film, they collected recycled tech such as wires, old computer keyboards, motherboards, monitors and bike rims. For them, impossibilities in design often lead to solutions with desirable peculiarities. That's why they are optimistic that they won't ever stop learning and trying out unusual approaches. Their aim is to be known beyond Rwanda and Africa as 'unrivaled' designers.
The youngsters gained a lot of social media exposure in a short amount of time, which helped them connect with different local and international brands.
The Fashion Industry in Rwanda
Rwandans are starting to adapt to new designs, unlike before when uniqueness was viewed as 'craziness'.
According to Niyongabo and Ndiratuma, many young, talented designers have vanished from the fashion industry because they lacked sponsors. There is also a lack of platforms and exhibitions to showcase their expertise.
Although some people have started to appreciate IDN's creativity, few are willing to buy their products.
'It's quite unfortunate that regardless of our efforts, some people view our attire as only suitable for movies and music videos, which isn't true. We need to be valued and trusted to do any kind of design that are fit for every event', Niyongabo says.
Current Projects
Ibisazi Designers Nyabyo are constructing a mega studio in Kamonyi. This has always been their dream, but financial problems had gotten in the way until now.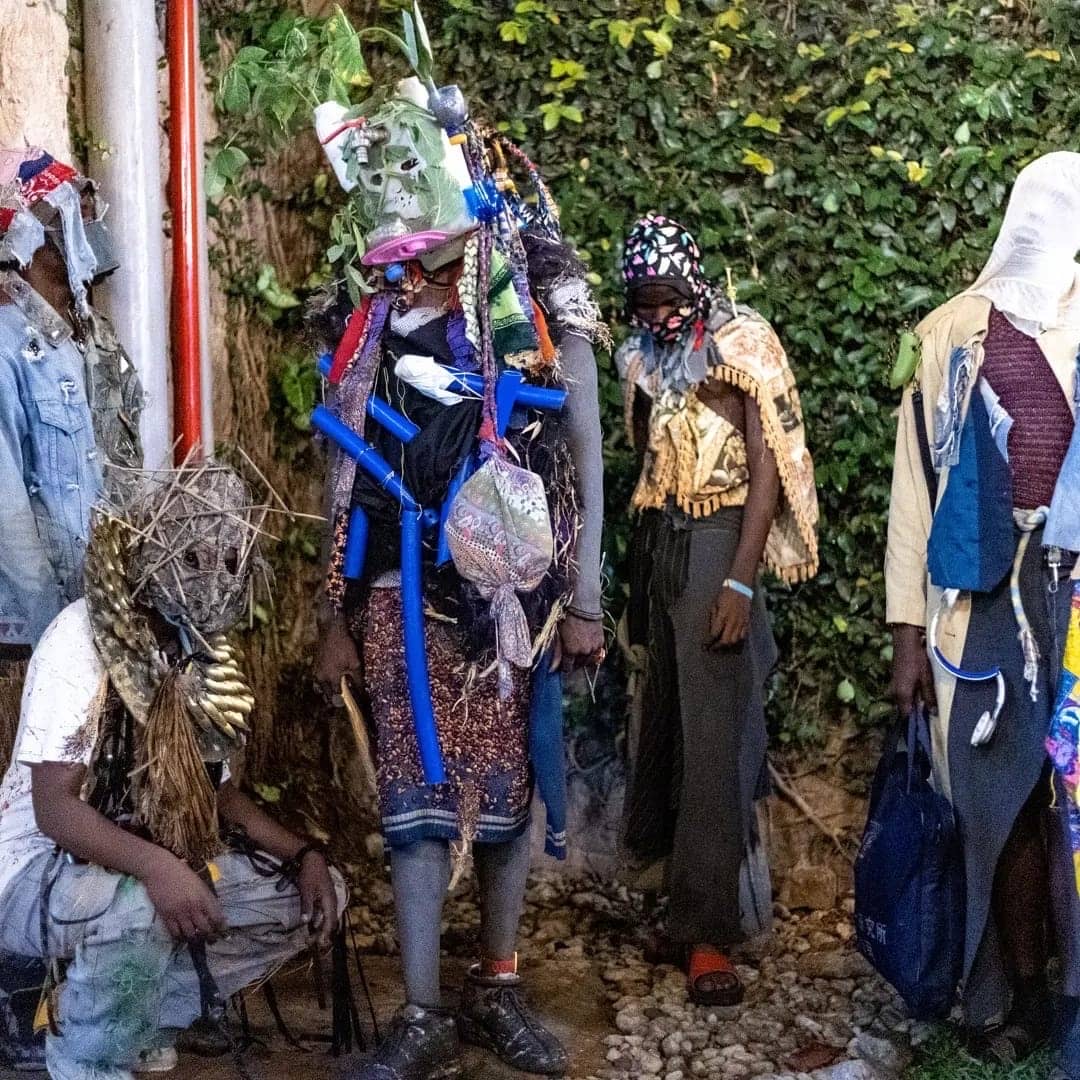 The essence of the studio is to display all their crafts partitioned by department: fashion, poetry, music, etc.
The artists also plan to offer young people a platform to share their knowledge and skills with them. Most importantly, IDN wants to help them express their talents, leave their comfort zone and find their identity.
The youngsters are looking forward to creating musical instruments made out of jerrycans and other items that can produce sound.
When they are not designing clothes or accessories, they are busy jotting their feelings down on paper or communicating messages to the public through poetry or music. They have also started adding fun to local games by creating artificial balls in an attempt to recall retro games, before modern video games took over.
The artists have also collaborated on projects with
the Rwandan symphony band
,
Moshions clothing store
,
Rwanda Broadcasting Agency
and Michael Makembe.