Indoto Zagutse: Meet King Ngabo, the Mind Behind INGABO CORNER, A Creative Space
By Jeannette Kawera
Last year, a young Rwandan guy with a love for the arts, King Ngabo, opened a creative space called Ingabo Corner to cultivate under-supported talents. Serving the arts as well as coffee, food and drinks, Ngabo has effectively created a communal space for all to gather.
Meeting at Ingabo Corner in the Nyarugenge District of Kigali City, he explained to me his early love for literature: 'Growing up, I was raised by my grandfather. He would assign me to read newspapers and watch the news, and I would have to report everything to him when he got home. That is when I started loving literature, reading and writing.'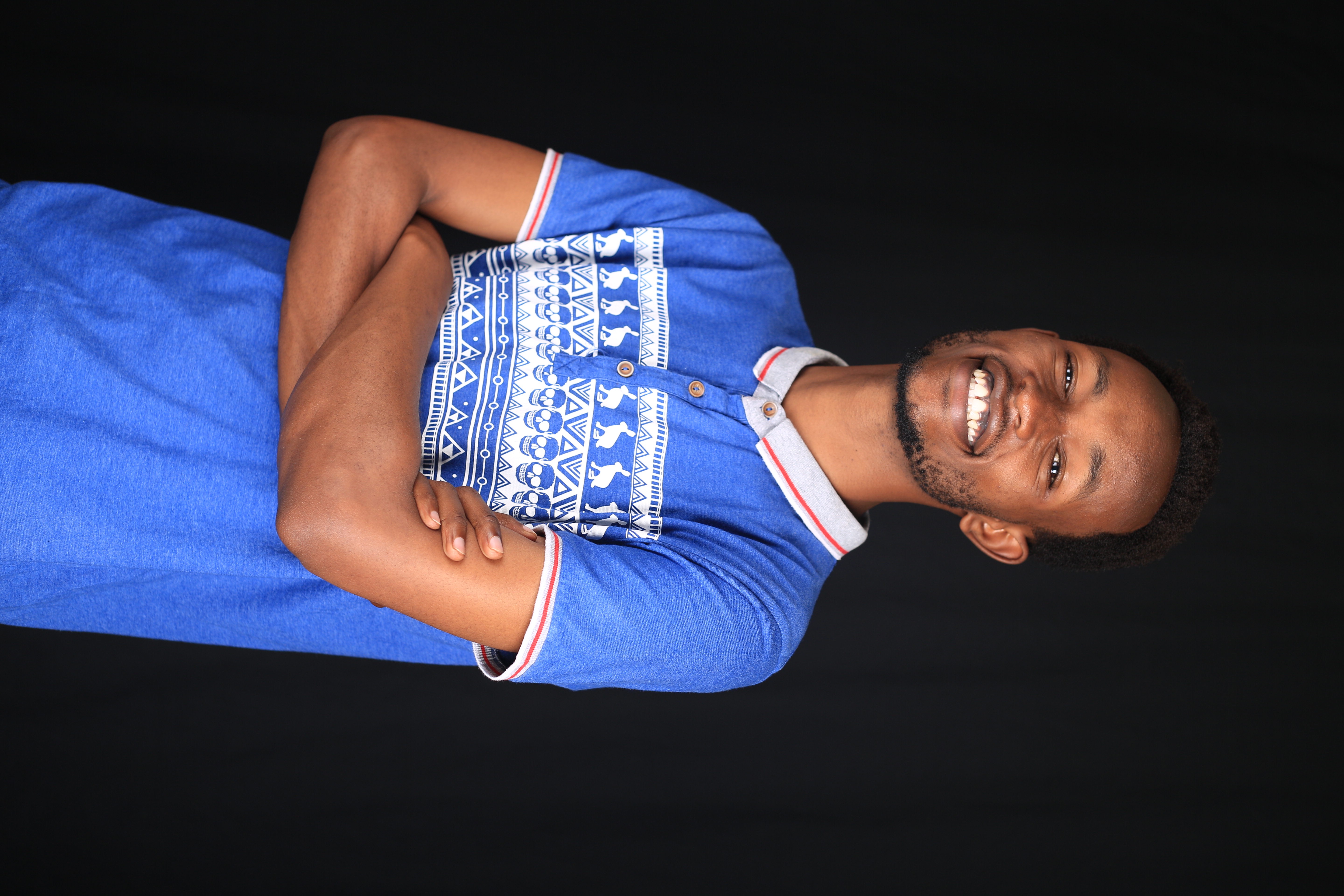 Although Ngabo grew up with a love for literature, he ended up in the chalk making business, which failed during the global pandemic. During this time, he could only meet friends in libraries, restaurants and art galleries. That is when his old talents and creative side reactivated and he consulted artists to bring some of his creative ideas into fruition.
Finding His Way Into the Creative Industry
'I wanted to see my friends loving literature and arts all at once, as we did in our childhood. I decided to open up a creative arts space that has everything one may need. Here, I own a studio where artists can work. I collect pieces from various artists, then showcase them in a public gallery. There is a library, a coffee shop and a restaurant. 'It is an all-inclusive space', Ngabo told me.
I have been to
Ingabo Corner
several times and can testify to how passionate the guy is about emerging creatives and diversity—hosting events for '
Women's Celebration and Empowerment
' in an all-inclusive environment for anyone willing to showcase their talents—be in it the visual arts, music, poetry—or deliver inspirational testimonies.
Everyone knows how important food is as an incentive for people to come out to events. Those who say, 'If there is no food involved, never invite me at all!' should visit Ingabo Corner Coffee Shop & Restaurant. They have skilled and experienced baristas and a chef versed in French & African cuisine who is so amazing that reviewers will want to leave licking their fingers after pasta, fried chicken wings/breasts or rice with fish fingers. They also specialize in very fresh salads.
'Ibiryo byabo biraryoshye cyane ni ukuri pe!'
(Their food tastes so delicious for real!).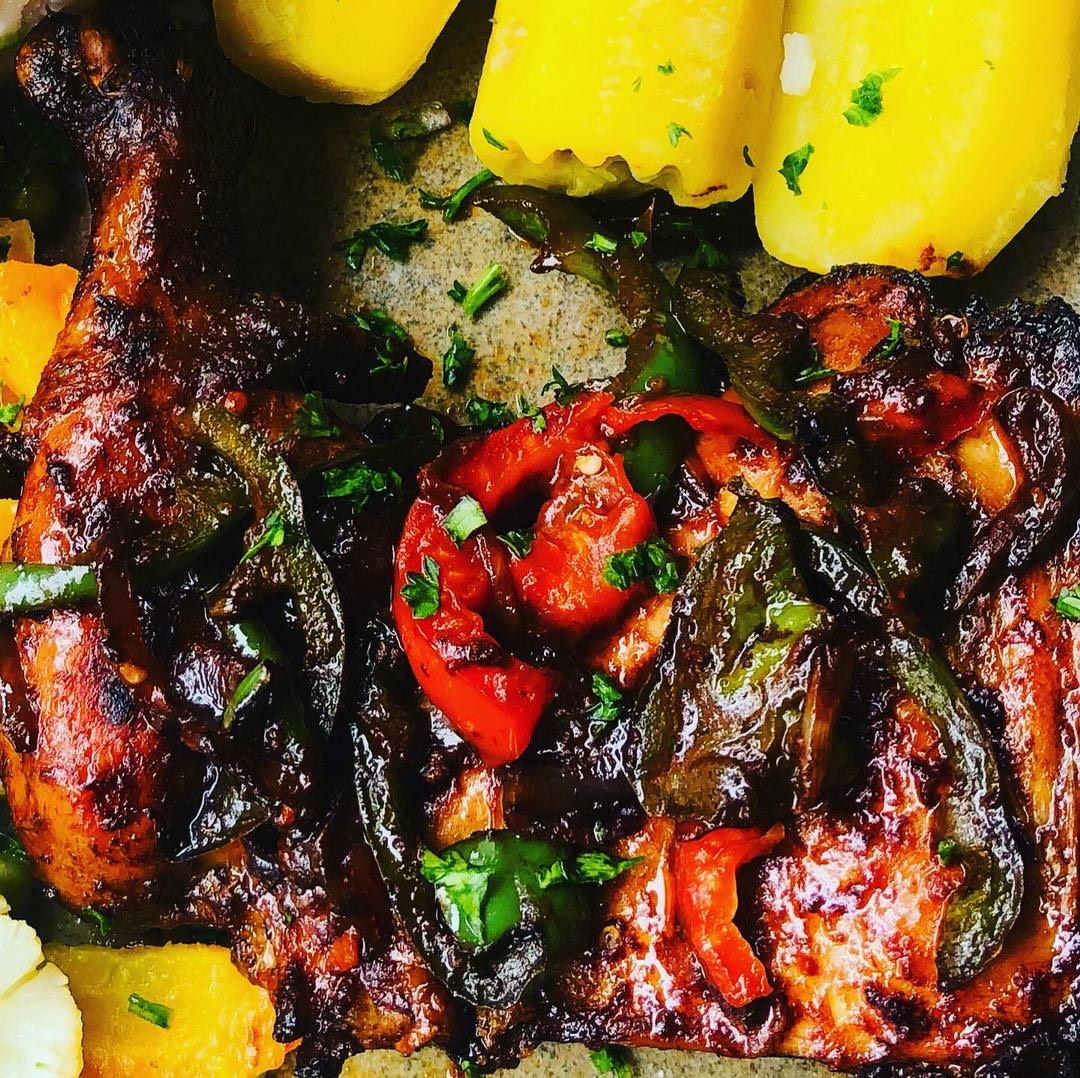 Recent Events and More Talent Exposure
As part of the 100 Days of Commemorating the 1994 Genocide Against the Tutsi, Ingabo Corner introduced an event called 'Hope Anthem'. As new generations face intergenerational trauma, or grow up with little to no firsthand accounts of the genocide, there is a need to know the history, learn from those who were there and share stories so that what happened in Rwanda will never happen anywhere again. The event aims to inspire 'hope' among the youth, genocide survivors and Rwandans in general.
Every Tuesday at Ingabo Corner is Movie Night, where movie lovers gather and enjoy snacks while watching movies; every Thursday is 'Wise Talk', where young successful artists talk and share their work with those who are earlier in their careers. This is a way of inspiring emerging artists and teaching them how to face the challenges of their given fields, whether it be creative, business or media related.
Every Saturday, new talented musicians are given a platform to sing and play for audiences. Poets get space at the venue every Sunday, sometimes bringing the people they've dedicated their poems to and surprising them.
Challenges and the Way Forward
When asked about the challenges he faces and how he has overcome them, Ngabo told me, 'Being an art collector is so challenging because historically they have not been loyal—they would collect art and never pay the artists. There were a lot of trust issues, and I had to do all I could to build my legacy and show them how different I am.'
He expressed that trust is still an issue since he is new to this, but he has been rewarded so far for knowing what he wants and doing his work with passion.
When asked about the way forward, King Ngabo told me
that he and his team are organizing an event series that aims to expand the African Storytelling Movement. It will be a combination of arts with painting, poetry, theater and music, called '
In Africa Festival
', which will start in July and happen at least once every three months.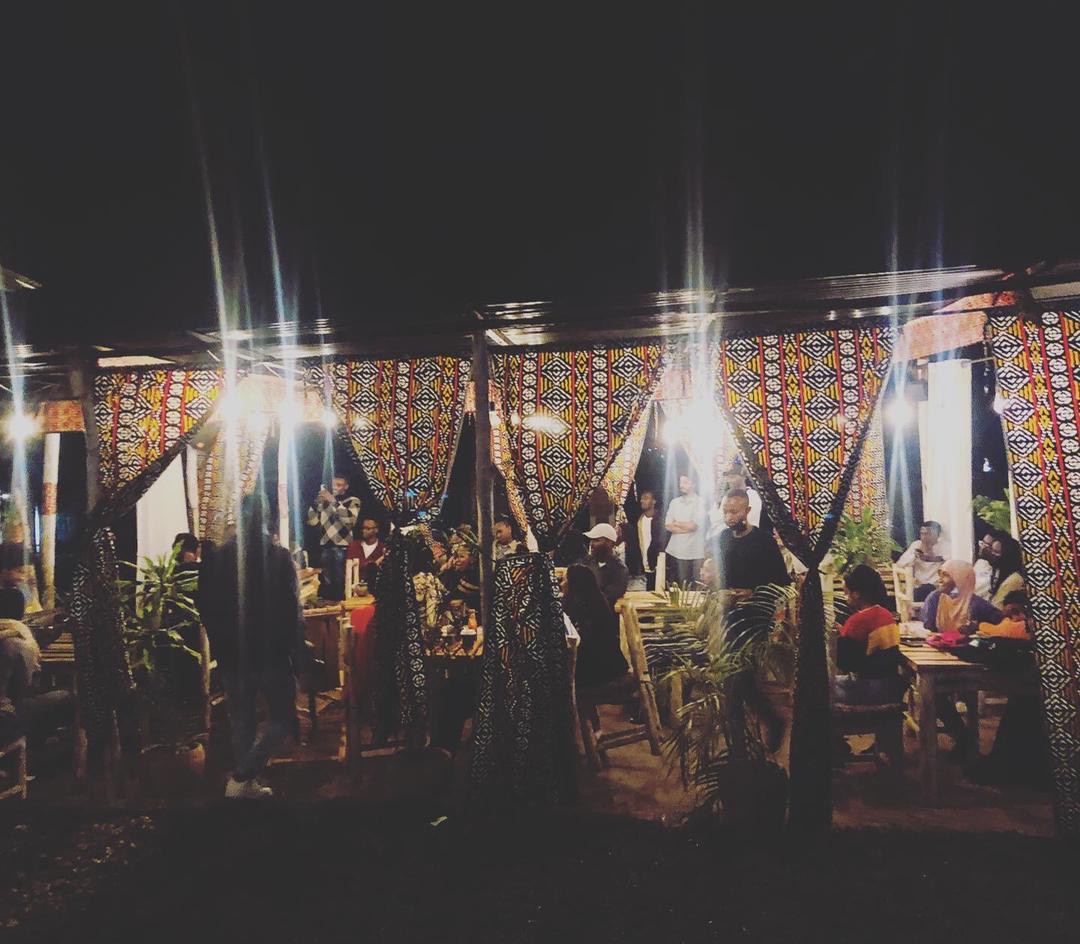 Ngabo expressed his gratitude and warm thanks to Dedza Films for thinking about creative industries in Rwanda. He said, 'This motivates us to keep on doing the best we can to make the Rwandan creative industry shine way brighter.'
The 26-year-old is the firstborn in a family of five boys who were raised by a single mother. He eventually ended up living and growing up with his grandfather in Ruhengeri, where he attended primary school and studied mathematics, economics, and computer Science in secondary school. He later majored in finance at Universite Libre de Kigali (ULK).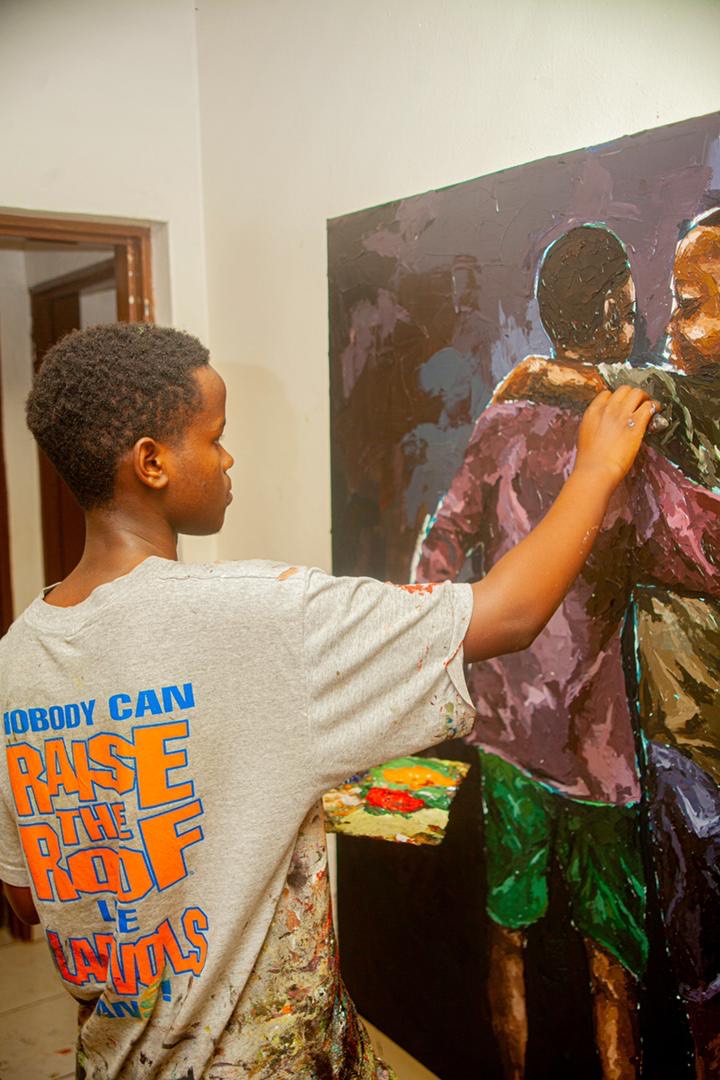 Ngabo is a young businessman, but also a creative guy. Among other things, he is an art collector, content creator, writer, scriptwriter and poet. He hopes to receive further artistic training so that he can add skills and dimension to his passion for the creative industries.
Zimwe mu ndoto za Ngabo ziragutse
(His dreams are very huge): playing a role in building his home country of Rwanda, the African continent as a whole and the entire world too. He wants to create a bigger space for more creative arts, documentaries and poetry, and go global instead of local.