---
Saul Williams and Anisia Uzeyman




Written and Composed By:
Saul Williams




Executive Produced by:
Lin-Manuel Miranda and Stephen Hendel





Starring:
Cheryl Isheja, Bertrand Ninteretse "Kaya Free," Eliane Umuhire, Dorcy Rugamba, Rebecca Mucyo, Trésor Niyongabo, Eric Ngangare "1Key," Natacha Muziramakenga, Elvis Ngabo "Bobo," with the special participation of Cécile Kayirebwa


---
SHOWTIMES

︎a/perture cinema, Winston Salem, NC︎ ︎American Cinematheque, Los Angeles, CA︎︎Amherst Cinema, Amherst, MA︎ ︎Austin Film Society, Austin, TX︎︎BAM Rose Cinemas, Brooklyn, NY︎ ︎Brattle Theatre, Cambridge, MA︎︎Cleveland Cinematheque, Cleveland, OH︎ ︎Dairy Arts Center, Boulder, CA︎︎Filmscene, Iowa City, IA︎︎Gene Siskel Film Center, Chicago, IL︎Grand Illusion Cinema, Seattle, WA︎ ︎Guild Cinema, Albuquerque, NM︎︎Harris Theater, Pittsburgh, PA︎ ︎Jean Cocteau Cinema, Santa Fe, NM︎︎Laemmle Theaters, Los Angeles, CA︎ ︎Mayfair Cinema, Ottawa, ON︎︎Metro Cinema, Edmonton, AB︎ ︎Museum of Fine Arts-Houston, Houston, TX︎︎Parkway Theater, Baltimore, MD︎ ︎Plaza Theater, Atlanta, GA︎︎Quad Cinema, New York, NY︎ ︎Roxie Theater, San Francisco, CA︎︎Texas Theater, Dallas, TX︎ ︎The Broad Theater, New Orleans, LA︎︎The Cinematheque, Vancouver, BC ︎ ︎The Nightlight Cinema, Akron, OH︎︎Winnipeg Cinematheque, Winnipeg, MB︎
Eckerd College Film Series


St. Petersburg, FL
Oct 7
Flip the Script Fest

Plymouth, MN
Oct 7
Purchase Tickets



Prytania Cinema
New Orleans, LA
Oct 13
Purchase Tickets



Imagine Science Film Festival
Brooklyn, NY
Oct 14-21
Purchase Tickets



Utah Film Center
Salt Lake City, UT


Oct 14-23
Cactus Club
Milwaukee, WI
Nov 20
Cinema du Musee
Montreal, QA, CA



Jan 19
Purchase Tickets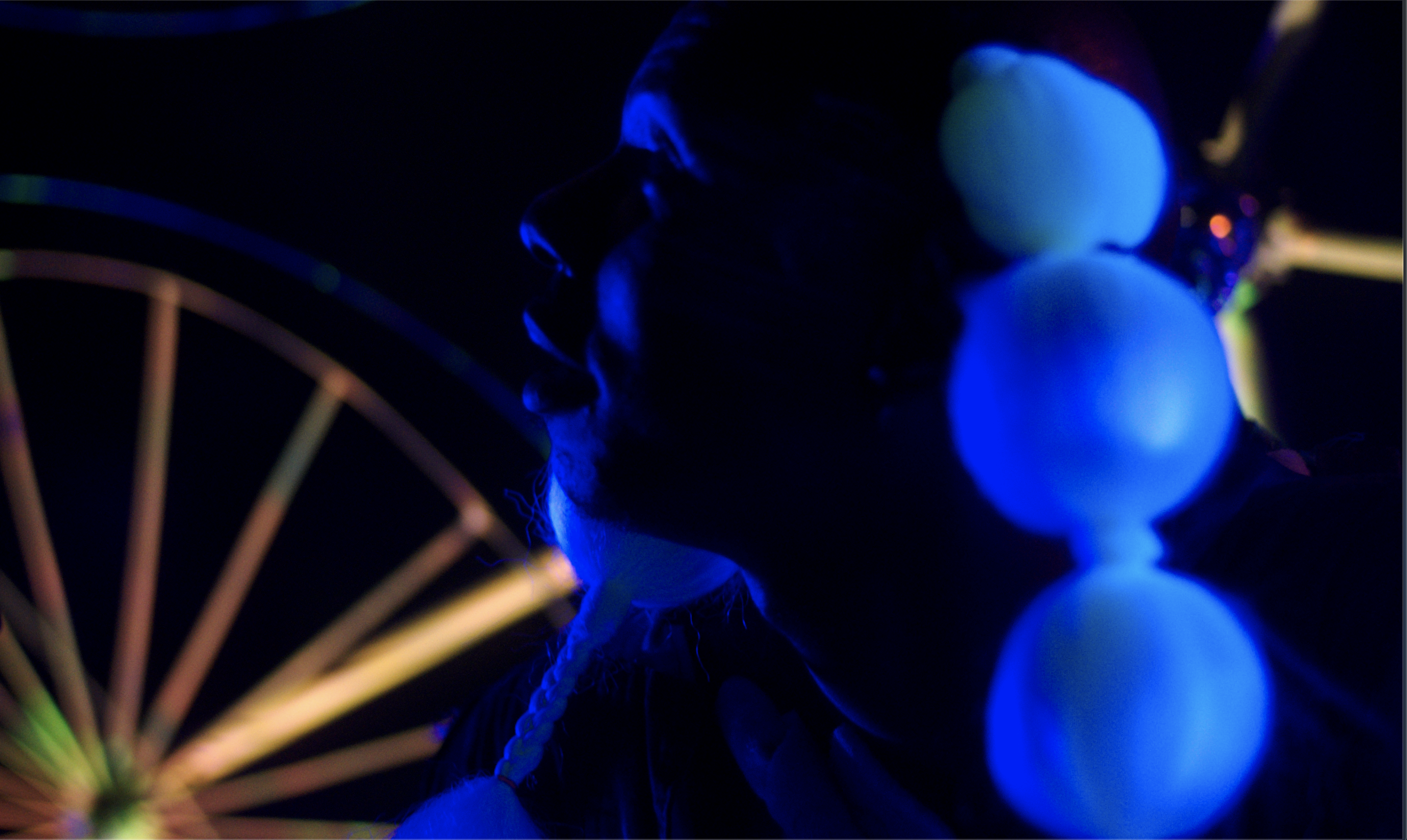 Multi-hyphenate, multidisciplinary artist Saul Williams brings his unique dynamism to this Afrofuturist vision, a sci-fi punk musical that's a visually wondrous amalgamation of themes, ideas, and songs that Williams has explored in his work, notably his 2016 album MartyrLoserKing. Co-directed with the Rwandan-born artist and cinematographer Anisia Uzeyman, the film takes place in the hilltops of Burundi, where a group of escaped coltan miners form an anti-colonialist computer hacker collective. From their camp in an otherworldly e-waste dump, they attempt a takeover of the authoritarian regime exploiting the region's natural resources – and its people. When an intersex runaway and an escaped coltan miner find each other through cosmic forces, their connection sparks glitches within the greater divine circuitry. Set between states of being – past and present, dream and waking life, colonized and free, male and female, memory and prescience – Neptune Frost is an invigorating and empowering direct download to the cerebral cortex and a call to reclaim technology for progressive political ends.

(Synopsis Courtesy of The New York Film Festival)
In Kinyarwanda, Kirundi, Swahili, French, and English with English Subtitles
"The future of Black film. Pure cinematic power."

- Jourdain Searles, The Hollywood Reporter
---
"A mesmerizing Afropunk odyssey hacking at the boundaries of gender, technology, and class."

- Toussaint Egan, Polygon
---
"A sensory delight… bursting with life and ingenuity."

- Jude Dry, Indiewire
---
"A future cult classic in the making."

- Dustin Chang, Screen Anarchy
---
"An anti-colonial call to arms, a sci-fi tale that looks at the future but is haunted by the past."

- Leonardo Goi, MUBI Notebook


"Visionary. A journey of visual ecstasy."

- Valerie Complex, Deadline
---
"A percussive, transcendental Afrofuturist musical… sounds out with force and clarity."

- Charles Bramesco, Little White Lies
---
"Hauntingly beautiful and deeply enigmatic."

- Lisa Kennedy, Variety
---
"A truly distinctive vision."

- Eric Kohn, Indiewire
---